Testosterone Roadshows For Men In Ireland Suffering From Low Testosterone - Visiting Dublin, Cork, Belfast, Limerick & Derry
The highly experienced team of doctors at CJA Balance are visiting Ireland in 2020 to help men suffering from low testosterone levels, with
Testosterone Replacement Therapy Roadshows
in Dublin, Cork, Belfast, Limerick & Derry.
If you are experiencing low sex drive or libido, low energy, poor sleep, sexual dysfunction, low mood, sweating, joint pain, are putting on weight and losing muscle mass, then you could have low testosterone levels.
Help is available through the experienced and qualified doctors at CJA Balance in Ireland who offer safe and effective treatments for Irish men going through the male menopause (the andropause).
Don't want to wait for the Roadshow in 2020?
Do it all online TODAY.
Boost Your Testosterone Levels With Testosterone Replacement Therapy - Discuss Treatment Options With Our Qualified Doctors At The CJA Roadshow In Ireland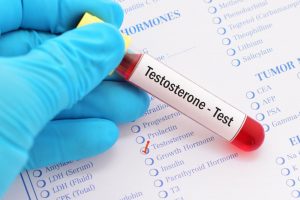 Testosterone Replacement Therapy is available at CJA Balance as a gel, injection or implant. Each individual is different so the medical team at CJA Balance* will be happy to advise you on the right prescription for you.
We will help you make an informed decision about the treatment options available and will prescribe the appropriate treatment for you. This might be a testosterone gel which is applied topically to your arms or shoulders, an injection into the shoulder, leg or glute muscle, or an implant.
Find out more about TRT treatments at CJA Balance.
*CJA Balance is regulated by the Care Quality Commission and includes a team of highly trained doctors with extensive knowledge of testosterone, hormones and testosterone treatments.
Find Out Why You Need To Rebalance Your Testosterone Levels - Irish TRT Roadshows Hosted By CJA Balance Doctors
Why do you need to rebalance your testosterone levels? Our CJA Balance doctors will be visiting cities in Ireland and Northern Ireland to explain the importance of getting your testosterone levels balanced.
It's fair to say that testosterone is a hugely important hormone that is needed for so many aspects of a man's health. It plays a key role in the development of male reproductive tissues such as the testes and the prostate, as well as stimulating the development of male characteristics such as increased bone mass, muscle mass and the growth of body hair.
Testosterone also helps to regulate sex drive, or libido, and is important for sexual and reproductive development, fertility plus helping improve cognitive function, mental health and energy levels.
Check Your Testosterone Levels - Book Your Testosterone Blood Test
There is no time like the present for improving the way you look and feel and there are two simple steps you can take NOW to see if you have low testosterone levels.
We are here to support you throughout your TRT experience so start your journey towards looking and feeling better now.
Talk To A CJA Balance Doctor About The Most Common Symptoms of Low Testosterone in Men
Incomplete or delayed sexual development
Reduced sexual desire (libido)
Erectile dysfunction including lack of morning erections, weak erections or an inability to maintain an erection
Hair loss
Small or shrinking testes
Low or zero sperm count
Height loss
Reduced bone density.
The TRT Roadshows in Cork, Belfast, Limerick, Derry & Dublin Look At Other Common Signs of Low Testosterone in Men
You may also be experiencing:
Decreased energy, motivation, initiative and self-confidence
Poor concentration & memory
Depression & anxiety
Disturbed sleep
Increased sleepiness
Mild anaemia
Reduced muscle bulk and strength
Increased fat
Frequent urination at night.
Interested In Attending The Testosterone Replacement Therapy Roadshows in North & South Ireland?
We are still firming up the dates for our Male Testosterone Roadshow in Ireland. In the meantime, you can seek help for low testosterone levels by contacting CJA Balance on 01962 454788 or complete this quick contact form and we will be in touch.