CJA Balance Looks at Male Celebrities Who Are Taking Testosterone Replacement Therapy
There is no doubt that Testosterone Replacement Therapy is widely used by male celebrities who are enjoying the multiple benefits of increased testosterone levels.
The benefits of taking TRT include looking more youthful, having improved muscle tone, lower body fat, increased strength and energy levels, improved mood and sense of well-being, and, for many, improved erectile function.
While there are likely to be hundreds more celebrities on TRT, here are some who have been open about their use of Testosterone Replacement Therapy:
Singer and former Take That star Robbie Williams
Robbie Williams is open about his use of TRT.
He has seen an improvement in muscle mass and has lost fat build-up, which he puts down to a combination of TRT and a healthy lifestyle.
Stand-up comedian Joe Rogan

Joe Rogan is an American stand-up comedian. In his podcast, The Joe Rogan Experience, Joe interviews friends and guests.
A quick internet search of Joe Rogan and TRT will lead you to numerous videos of Joe discussing his use of TRT. He has been enjoying the benefits of Testosterone Replacement Therapy for 10 years.
Internet personality Dan Bilzerian
As a former military man, Dan Bilzerian has an enviable physique.
In his podcasts, he discusses the benefits of testosterone replacement therapy which has included his ability to maintain muscle mass.

Actor Sylvester Stallone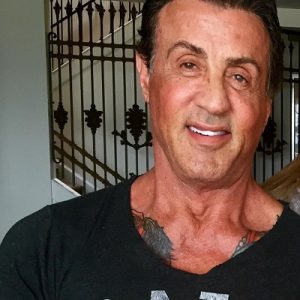 He may be in his 70s, but actor and icon Sylvester Stallone is looking amazing.
It is no secret that he has also been on Testosterone Replacement Therapy and Human Growth Hormone to help him stay in shape.